The Best Craft Brewery in Westbrook, Connecticut
41° 16′ 31.9012″ N, 72° 29′ 2.0540″ W
Beer at This Latitude Brightens Your Attitude
Join us at our brewery located in Westbrook, Connecticut.  We can't wait to see you!
ATTENTION! Our First Mates Club is Currently full But Don't Worry, You Can Use the sign up button Below to get on our waiting list. We Will Be in Touch When A Mug Opens Up!
Designated Coastline Brewing Co. Mug
Get your beer served in your unique, one-of-a-kind, numbered, handmade mug whenever you come in. Your mug must always remain at Coastline Brewing Co. Your mug may not be used by any family, friends or colleagues.
Larger Pours
As a Coastline Brewing Co. First Mates Club member, you will be served select Coastline Brewing Co. beers in your 20 oz mug for the price of a 16 oz pint. First Mates Club mug pours are not eligible for Happy Hour pricing. Our First Mates Club mugs are hand made and may vary slightly.
Complimentary Coastline Brewing Co. Swag Package
Your membership includes a free, limited edition Coastline Brewing Co. swag package exclusively for First Mates Club members.
Birthday Brew
You will receive a complimentary mug of beer for your birthday. A "1 free beer card" will be left in your mug the month of your birthday. This card will be valid for a one-time redemption during your birthday month.
Discounts
Receive 10% off all retail items purchased at Coastline Brewing Co. (Sorry, this does not apply to online retail items.)
Exclusive Deals and Special Offers
Receive exclusive First Mates Club offers such as first dibs on new can/bottle releases with certain items, beer deals, retail deals, etc. Keep a lookout for these wonderful deals via social media or in our email blasts.
First Mates Club Summer Kick-off Party
Coastline Brewing Co. will host an annual summer kick-off First Mates Club party complimentary to all current First Mates Club members and one guest.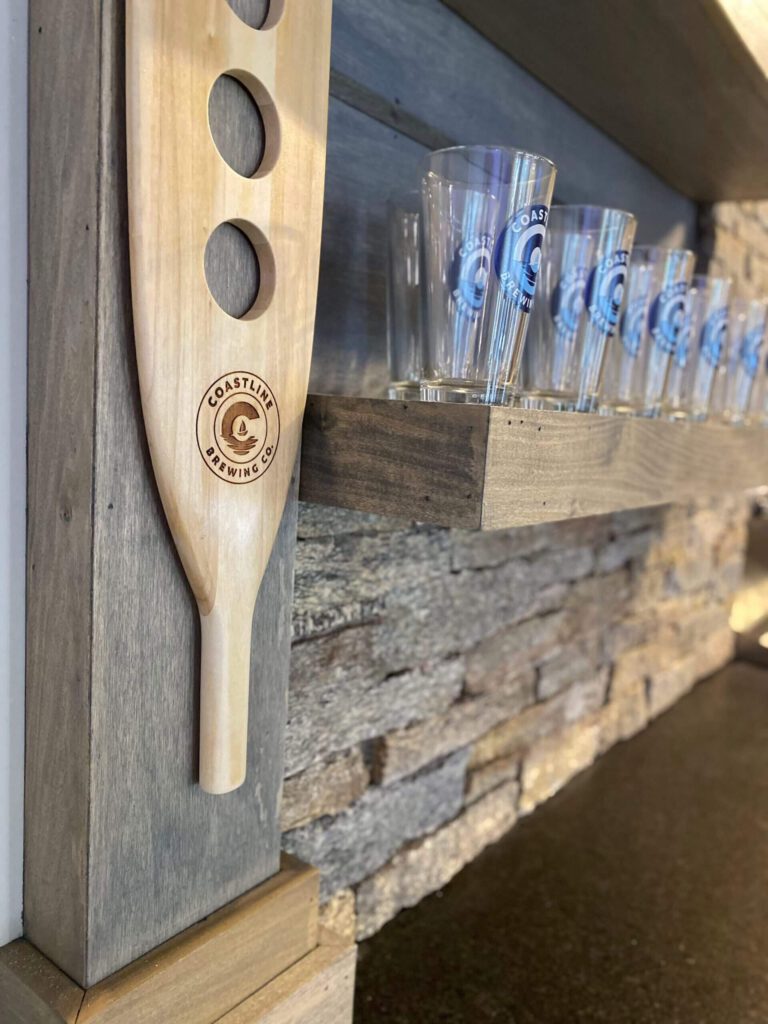 Only individuals over the age of 21 will be allowed to become First Mates Club members. Must provide valid ID.
Admission to the end of the year First Mates Club party will only be permitted if you have a confirmed RSVP by the specified deadline. Each Member may bring one (1) guest.
First Mates Club members are expected to comport themselves appropriately and respectfully to Coastline Brewing Co., Coastline Brewing Co. staff, and its patrons when on the premises. Coastline Brewing Co. reserves the right to remove members from the First Mates Club as well as the restaurant for inappropriate behavior at its discretion, including a permanent expulsion from the brewery. In the event you are expelled from the First Mates Club, you will not be refunded the money from your membership.
Coastline Brewing Co. may limit which beers are eligible for larger pours for First Mate Club members in compliance with state and local liquor laws and permit restrictions.
Coastline Brewing Co. Brewery reserves the right to amend these policies and procedures at any time, for any reason.
First Mates Club annual membership costs $150.
Please fill out the form below with your information to submit an application.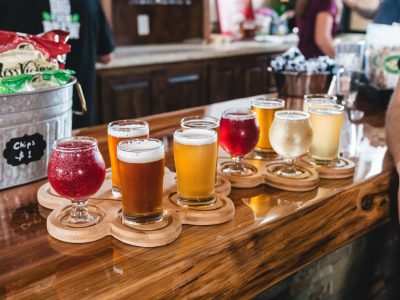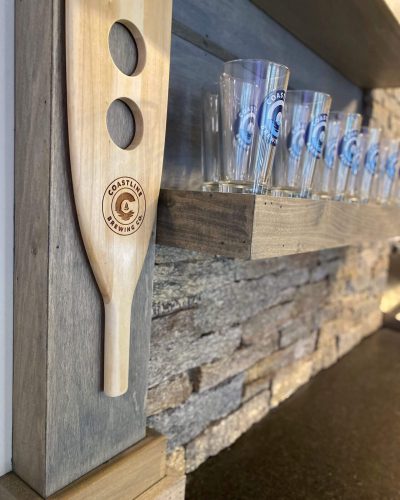 We love trying great beer, which is why we decided to create some of our own. We have options for all your tastes with IPAs, crafts, and sour beers. Our team is devoted to crafting innovative locally sourced beer.
After a visit to a custom craft brewery stirred their interest in the process, Rich and Phil became homebrew hobbyists. Inspired by their love of the fun, family-friendly relaxed vibe at independent local craft breweries, Rich, Phil, and Jay decided to take the plunge and open a brewery of their own. Avid boater Rich spotted the perfect opportunity just up the road from the beach in Westbrook and Coastline Brewing Co. was launched.
Coastline Brewing Co. is proud to be a member of the Westbrook community and is committed to supporting fellow local businesses.